For many people with Diabetes, keeping their blood sugar in check can be complicated.
Blood sugar can be affected by multiple factors: diet, exercise, medication, stress, pain, acute illness.
Many people know what factors raise or drop their blood sugar, but don't know exactly how much.
Which is why we developed the Control:Diabetes mobile app to help individuals with diabetes to learn how medications, diet, exercise, stress and other factors impact their blood sugar, and to take control of their Diabetes.
This app encourages the user to:
1. Predict their blood sugar at the date and time of their choice (e.g. tomorrow at noon)
2. Once the time comes, compare their prediction to the actual measurement
3. Explain the reasons for the difference between the two
By doing this repeatedly, the users will learn how they can adjust their lifestyle and medications to improve their blood sugar control.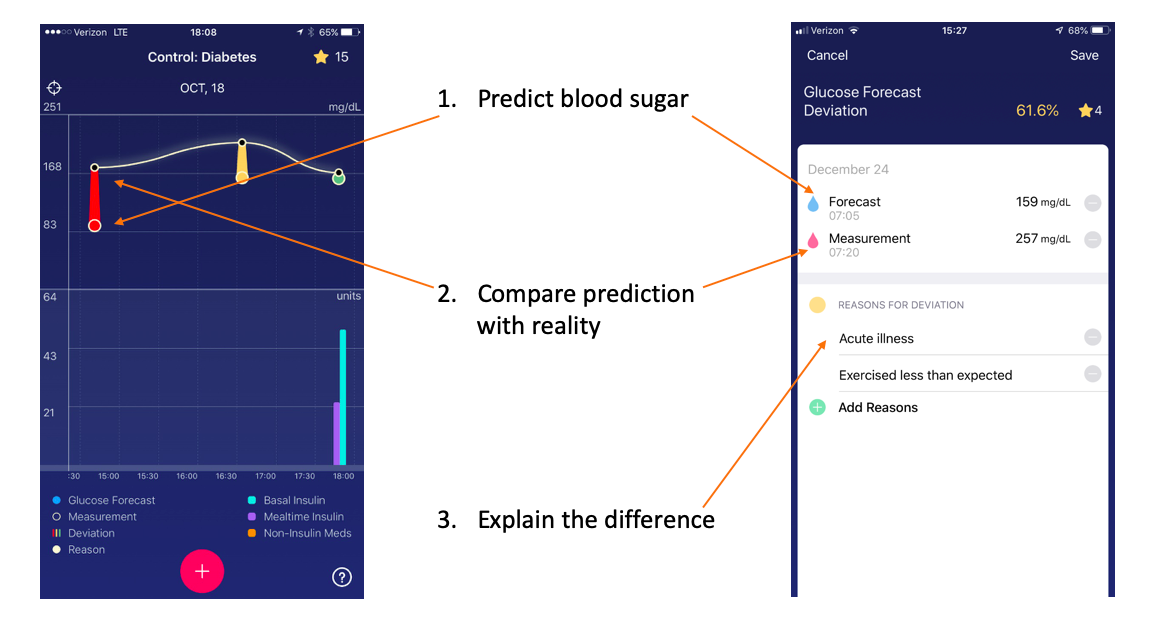 You can download Control:Diabetes app at the following links:
iOS: https://itunes.apple.com/us/app/control-diabetеs/id1403819801?ls=1&mt=8
Android: https://play.google.com/store/apps/details?id=com.turchin_android.diabetes